Thursday, October 05, 2006
Villers-Brettoneux & Battle of Hamel Christmas & New Year Card
The four images following are on a folded card. One other collector of Great War ephemera with whom I have had contact has only one half of this set.
Front page: Villers-Brettoneux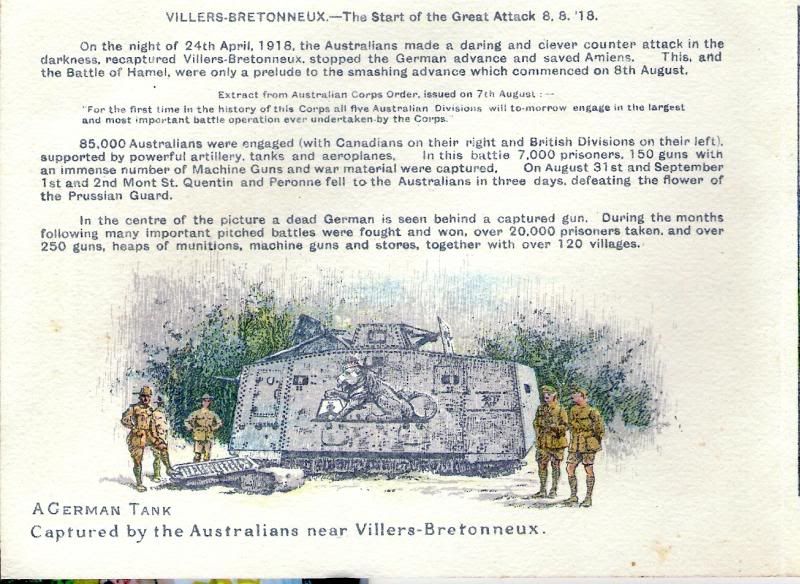 Reverse of front page: I think that this is the German tank that stood outside the old Brisbane Museum.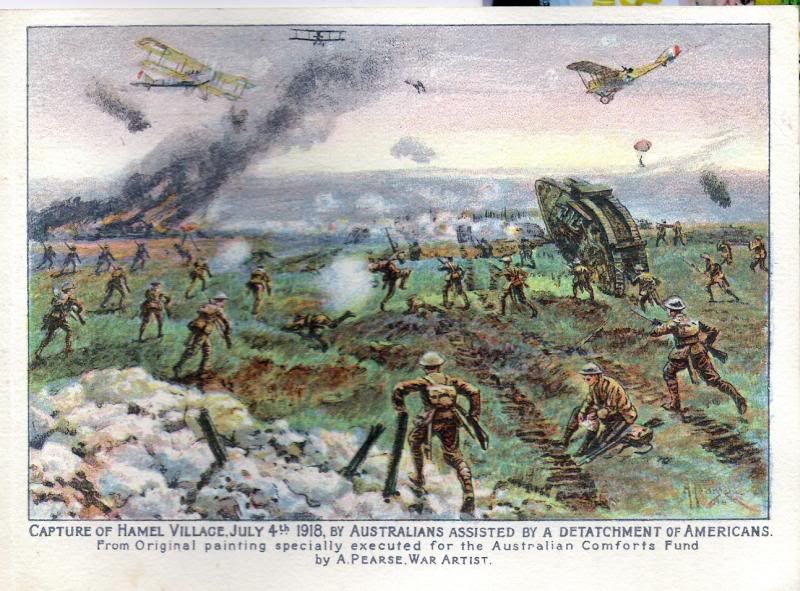 Third page: Battle of Hamel


Back page: Battle of Hamel.

Sent by "Jack" Drew, probably to Madge, in April 1919