Friday, September 08, 2006
Ivanhoe Hotel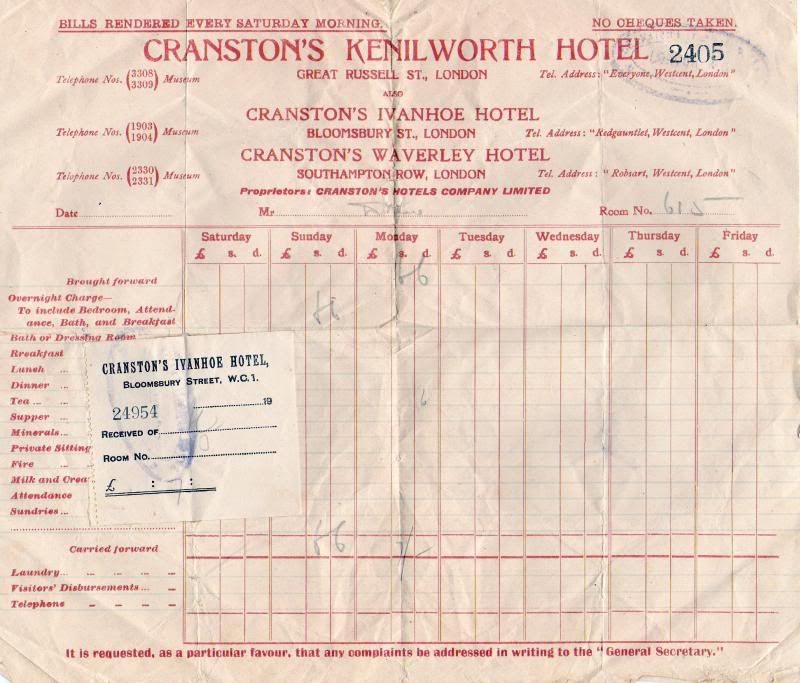 Although there is no date on this receipt, I am guessing that this is the same Ivanhoe Hotel mentioned in the first entry in Jack's Diary, Thursday August 8
th
1918 which "
... dawned rather wet and dull much to the disappointment of the occupant of room No646.
" However, the room number on the receipt is 615, so maybe it was from another visit.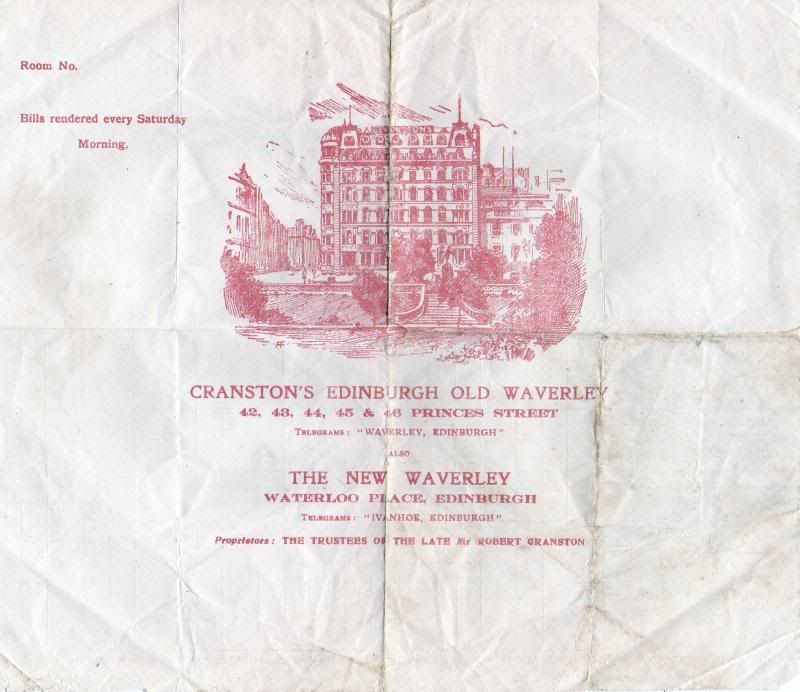 I suppose that keeping the receipt was a way of remembering his most enjoyable leave with the Dyer family in Pinner. Or maybe he was just a 'bower bird' and kept things like this - I do, too.
Comments:
Hello there,
I am undertaking some research on the Loureiro family and I am interested to see you obtained information on Gwendolyn Vasco and were able to place her in Melbourne in 1927 playing the mandolin on the radio. I was wondering if you could share the source? Thanks!
Isabel
Isabel
I found that information on the National Library of Australia newspapers website. I didn't bookmark or tag it (silly me) but I'll dive back in and see if I can find it again. It was on an ABC radio program guide, I think.
I'm going to photograph her grave tomorrow if the weather is kind to me. I'll post the photo.
Geoff
Post a Comment
<< Home